Shortly after moving to Dubrovnik in 2014, Alex Cram created Piknik Dubrovnik, which manages walks, hikes and boat trips in the region.
Food
There are a lot of tourist traps in Dubrovnik, but there are a few gems. I trust what I believe to be truly local; for example, Lady Pi-Pi in the old town. All of his vegetables are from the Konavle Valley, and the food is mostly grilled – very simple, good and tasty. He doesn't have a website or Instagram and doesn't take reservations. There is also Kopun in a beautiful setting near the Jesuit Church, with an excellent wine list chosen by its sommelier, Ana Bitanga. His pašticada (braised beef) is a killer, and the truffle gnocchi are really good. I love the food markets in the old town and the much bigger one in Gruž. It is best to go early, around 8 am, and you will be able to see all the seasonal changes in the produce.
Inspiration
The Red History Museum (adult admission 50 kuna, approx £ 5.60) in Gruž is very well designed. It's an interactive museum in a former carbon factory showing the history of communism in Yugoslavia in a really cool way, with settings that look like a house. They also have a Yugo car and an old kiosk. War Photo Limited (adult entry also 50 kuna) in the old town is one of my best places because owner Wade Goddard, whose Kosovo War photographs were published in newspapers around the world, explains very well the complex story in an informative yet moving way. and digestible. You earn such respect for war photographers.
Green area
My favorite place is Orsula Park south of the old town. It's a bit of a walk, but so beautiful. The hike to Mount Srđ is relatively easy if you are used to a certain incline. An alternative route climbs into the hills above Ploče in the village of Bosanka. Another popular place for greenery and relaxation is the island of Lokrum, which is beautiful and magical. I also love the Elaphite Islands. The three island tours are heavily advertised, but I prefer to just take the local ferry and choose an island. Koločep is ideal for walking along pine covered paths to the cliffs where you can jump for a swim.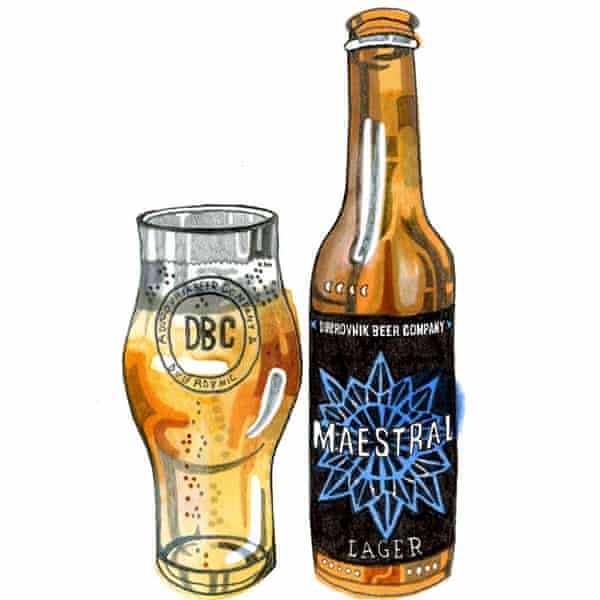 District
The Gruž district, in the north-west of the city, is becoming trendy and getting a makeover. An organization called Dvorište TUP organizes all kinds of events, including outdoor film screenings, second-hand sales and art exhibitions. These bring life and people to Gruž. Dvorište TUP opened a bar at the back of the Red History Museum, and it's super grungy. Other new locations include Urban & Veggie, a vegetarian and vegan restaurant. And the Dubrovnik Beer Company serves the best burger I have had in Croatia. Just around the corner is the Love Bar, which has a stunning roof terrace that overlooks the harbor. It's a nice little pocket, this corner of Gruž, and what happens there reminds me a bit of a young Berlin. This is for the more alternative crowd, not particularly for people who just want to have a romantic dinner by the sea. You will be spending time with the young hip team.
Night life
There isn't a lot of nightlife in Dubrovnik, but one of my favorite spots is Gusto Giusto, run by Nada in a small hole in the wall, with just four tables outside. She has very good house wine and platters of Croatian and Italian cheese and cold meats, including the best mortadella in town. Lots of theater people go there. Outside Ploče, up that weird little alleyway, is the Mr Goodlife Gin Bar, where they've had live music all summer long, with local musicians playing everything from Croatian stuff to rock covers. I also really like Škar Winery in Gruž, and now the same people have opened a wine bar in the old town.
To stay
In the heart of the old town, the Scalini Palace (double from 65 € in room only in November) is located in a magnificent 16th century stone building. I had a few of my clients who stayed here and they loved it.