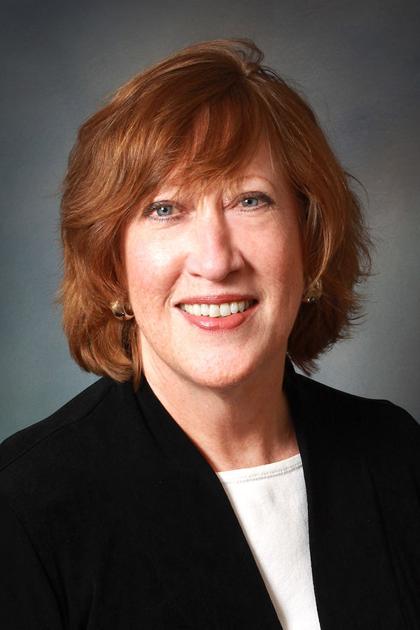 It has been a little over a month since I started as Interim President and CEO of Upper Allegheny Health System. During this time, I became familiar with this complex organization, the people and the difficult circumstances facing the Bradford Regional Medical Center and the Olean General Hospital.
Unfortunately, the issues don't surprise me at all and are very similar to those facing rural health care systems across the United States.
Clearly, the employees and physicians of Bradford Regional and Olean General are wonderful, dedicated and compassionate people. However, like hospital staff across the country, they are also tired.
In particular, our nurses have spent the past 17 months in the trenches. The pandemic and the fatigue it has engendered has taken its toll not only in lives lost, but in careers. Reports and social media posts have revealed this frustration and negativity, and while some of the comments have been inaccurate, it is clear that people are feeling angst and anger. We are trying to remedy that.
Patient safety is our most important obligation and staffing is our top priority. We make every effort to retain and recruit nurses and support staff. It is true that we have seen resignations among nurses. The work is difficult – sometimes intimidating – especially in emergency departments and medico-surgical units. A new recruitment campaign, accompanied by signing bonuses, is underway.
Although we were successful in recruiting new nurses, the loss of some existing nurses made our efforts less effective. National media are reporting that hospitals across the country are facing critical shortages and bottlenecks in emergency departments, not because of available beds, but because of understaffing.
We have recognized that we are competing nationally. Recruitment ads in local newspapers highlight the problem, with hospitals competing to hire nurses.
Additionally, tired hospital nurses here and across the country have retired and have also been lured into for-profit travel agencies with salaries far above what any hospital can offer. Unlike these agencies, hospitals have to pay employee salaries as part of the fixed payments they receive from insurance companies, making it difficult to compete. Travel agencies are hiring nurses by the thousands, doubling the rate to pre-pandemic levels, and hospitals facing staff shortages are forced to pay rates as a temporary fix.
Even with generous sign-up bonuses, hospitals are at a disadvantage with the continued explosion in travel agency expansion. The staff shortage will continue for some time as there are not enough qualified people entering nursing programs and nearly 650,000 nurses are nearing retirement.
In addition, support staff in hospitals, restaurants, shops, hotels – are all in short supply. Hopefully the economy will become less dependent on government and people will be encouraged to return to work.
Despite the challenges, I think the future is bright for our hospitals. There have been some positive changes in nursing management recently and we have a core of dedicated nurses and managers who are committed to improving our quality, work environment and workforce.
Finally, while we can't predict what twists and turns the pandemic will present, we must recognize that the fight is not over. I respectfully ask you, our staff, our patients and the community, to please support our hospitals. We need your confidence, your ideas and your patience as we fight the effects of the pandemic on the healthcare system.
Together, we are ensuring the health of our loved ones and the long-term sustainability of the Bradford Regional Medical Center and Olean General Hospital.
(Mary E. LaRowe is Interim President and CEO of Upper Allegheny Health System, Bradford Regional Medical Center, and Olean General Hospital.)