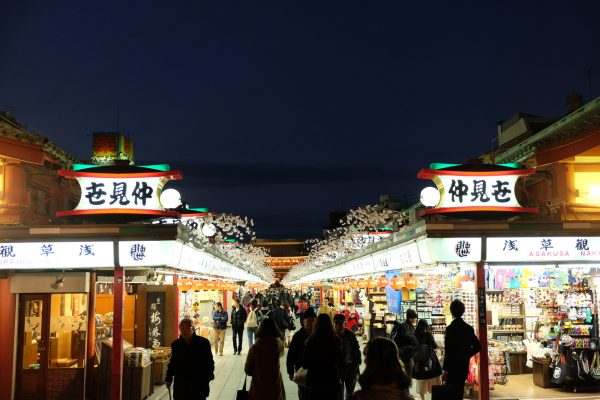 Tokyo Report

|

Company

|

East Asia

Japan's struggling tourism sector is seeing a light at the end of the tunnel as "self-guided" tours give way to full trips.
After many false starts, Japan is set to fully reopen its borders to tourism next month after more than two years of strict COVID-19 border restrictions. According local mediathe daily entry cap for new arrivals, which was raised to 50,000 earlier this month, will be scrapped to make way for the pre-pandemic tourist visa waiver scheme originally available in 68 countries.
Under the current border restrictions related to COVID-19, foreign tourists must obtain a short-term visa and prepare their flights, itinerary, accommodation and car rental in advance through a travel agency. recognized trip. The Japanese government has scrapped mandatory pre-flight COVID-19 testing as long as visitors are triple vaccinated. It also removed the requirement for tourists to enter through a carefully monitored package tour with a licensed Japanese tour guide.
While the current situation is an improvement in terms of allowing independent travel, the continued restrictions on free and spontaneous travel have been criticized by experts as ineffective in helping the sluggish tourism sector recover to pre-war levels. pandemic. It may also deter tourists from choosing Japan as a travel destination, perhaps opting for Europe, which is currently embracing tourism.
In recent months, border restrictions have been eased with unprecedented speed. The daily entry cap for new arrivals was raised from 5,000 to 20,000 in June, then more than doubled to 50,000 on 7 September. countries and are continuously easing restrictions while monitoring COVID-19 infections. In a press conference, Kishida said, "Our fight against the virus is not easy but we must not be afraid to consider the Omicron variant." He also explained that he wanted tourists to "take advantage of the weak Japanese yen".
The Japanese government has come under immense pressure from the international community to remove barriers to travel. It is the only G-7 country that still imposes restrictions on arrivals. However, the government has been reluctant to fully reveal plans to open the border to international tourists. While authorities had confirmed plans to resume pre-pandemic travel this year, they were reluctant to give a timeline. Kishida said border restrictions will continue to be eased "as soon as possible", leaving local businesses in tourist hotspots on edge and uncertain about whether to prepare for a surge in customers this fall. . The lack of details also makes it difficult for tourists to determine whether to travel now or come later when restrictions are fully lifted.
Despite the gradual easing of border restrictions, there has been no rebound in the number of tourists traveling to Japan. In June, fewer than 300 foreign tourists entered Japan under the controversial package tour requirement. The following month, less than 8,000 tourists entered Japan.
A local company that rents kimonos to tourists in the usually bustling tourist hotspot of Asakusa said sales fell by half from 2019. Although it welcomed international visitors two months after the borders opened to tourists, no reservations was made for the rest of the year. Experts warn there will be no recovery in tourism unless tourism fully reopens.
Despite suffering a record seventh wave of COVID-19 infections this summer, Japan has shifted its focus to economic recovery and "living with COVID-19". The central government is focusing on preventing coronavirus-related deaths rather than spreading infections. As part of the change, they plan to lift mandatory reporting of every COVID-19 infection in hospitals to ease administrative burdens on frontline physicians and allow them to spend more time with patients.
Currently, doctors are legally required to report all positive COVID-19 tests to public health centers. Until last year this was a handwritten process that had to be faxed, but it has since been replaced by an online process. The central government is now considering limiting mandatory reporting to only severe cases and people in high-risk categories who test positive. Kishida said "the priority will be to protect the most vulnerable in society, such as the elderly."
The government is also considering giving each municipality the option to stop reporting all cases of COVID-19. The policy change will put the country in uncharted waters as the national infection tally will no longer be representative of the number of people officially testing positive for COVID-19. The government aims to change public perceptions of the coronavirus and is on track to downgrade COVID-19 to a level similar to seasonal flu.