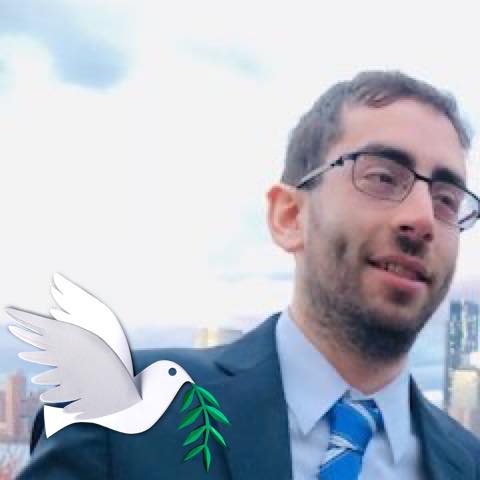 We-Ha.com offers our readers the opportunity to meet the candidates running in the municipal elections of November 2, 2021.
Compiled by Ronni Newton
We-Ha.com offers our readers the option to "Meet the Candidate" – designed to help them get to know the candidates for the 2021 municipal elections.
Identical questionnaires were sent to all candidates, and each profile received was submitted directly to We-Ha.com by the candidate or the candidate's campaign leadership. Responses have not been edited but have been formatted to match our post style. Questions left blank have been deleted.
As profiles are received, they will be published on We-Ha.com under the "Government" tab. We-Ha.com does not endorse any political candidates, but we are releasing this information to help voters be informed and prepared when they go to the polls on November 2.
If you are a candidate and wish to submit a profile, please return it by email to Ronni Newton at [email protected] as soon as possible.
Name: David de Haas
Age: 31
Party, job search: Libertarian for the municipal council
Family information: My mother Fay is a travel consultant and my father Ernest is a financial consultant. I'm an only child and grew up in West Hartford and graduated from Hall in 2008.
Other occupation, if applicable: Writer and philosopher
Political experience: I was a government student senator at Central Connecticut State University where I devoted most of my efforts to advocating for the development of sustainable agriculture on campus.
Other relevant experience: My studies in philosophy gave me the passion and the ability to study American politics and to help the country take the path of wisdom and virtue, which it certainly is not today.
Why are you running for office? I am worried about this Nation and would like to help the democratic process become more enlightened with wisdom and intelligence instead of the partisan games they are currently obsessed with.
What problem (s) is your main area of ​​interest? My biggest passion is sustainable agriculture, which I believe could potentially save every resident money on their annual grocery bill. I also want to determine what is appropriate for the local government to spend the money and thereby lower the property tax rate for all residents.
What do you think is the biggest problem West Hartford faces today and how do you plan to solve it if elected? The more I look at local issues, the more I see how things can be different. On the one hand, I am more and more passionate about the idea of ​​ending local government using people's money to buy real estate. Apart from the development and maintenance of public buildings, this is outside the bounds of a properly functioning government and constitutes a misuse of people's money. I would even argue that this is an entirely immoral action and I hope Democrats and anyone else have conversations with me on how to do it better. I would also seek to get out of all investments that are not directly related to the community, such as the state short-term investment fund.
In your opinion, what sets you apart from other candidates who are also candidates for this position? I don't like partisan politics and I dare say that is the main reason the country is so divided politically today. I don't like ideology either. We need to listen to ideas and deliberate with those we don't agree with in order to find the right compromises that would be best for the community. Ideology only stifles our ability to listen to each other. Ideas on ideology.
Anything else you would like to share? I am also pursuing a career in film and have a lot of work in progress that I am developing, including a rock opera about the defeat of the Spanish Armada in 1588.
Do you like what you see here? Click here to subscribe to the We-Ha newsletter so you'll always be up to date with what's going on in West Hartford! VSclick the blue button below to become a supporter of We-Ha.com and our efforts to continue to produce quality journalism.