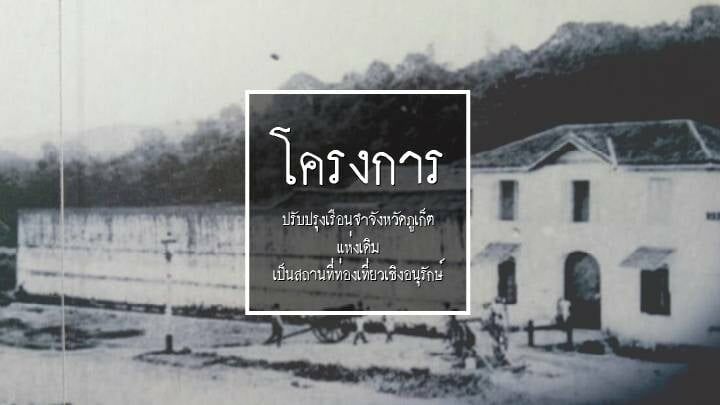 A former prison in Phuket that no longer houses inmates is now set to become a spooky tourist attraction, giving visitors a "twilight zone" experience. Phuket Prison was built in Phuket Town around 120 years ago, and Phuket officials now plan to turn it into a "living museum" to teach tourists and locals about its history.
In addition to the fun new tourist experience, the prison will also become a vocational training site for inmates, according to Chanthaburi Prison Director Krisana Thipayachon. Krisana told a press conference yesterday that prisoners would receive training in traditional massage, embroidery and running drink stalls.
"The prison will also serve as a source of education for those interested in correctional work…".
Phuket Deputy Governor Anuphap said the Phuket Provincial Administration Organization would support a budget to renovate the jail into an ecotourism hotspot. The official opening date of the prison as a tourist spot has not yet been announced.

Phuket Jail was emptied of prisoners in 2020. That year, more than 2,000 male prisoners were transferred to the new Phuket Provincial Jail in Thalang District. The Phuket prison then served as a "Covid care center" in 2021. It served people who tested positive for antigen tests, but were asymptomatic.
The mayor of Phuket City said Phuket Municipality is also supporting the project, as part of a larger plan to improve the area. The new decision to transform Phuket prison follows a recent flurry of plans to improve the island province's economy and landscape. Last month, Phuket Provincial Governor Narong outlined a plan for 10,000 new minimum-wage jobs that would focus on cleaning up Phuket.
Meanwhile, Phuket officials have also held several food events and festivals to help generate income for local farmers and vendors.
THE SOURCE: Phuket News | Phuket News